Who are the Drippils, you may ask? Why, they are tiny, happy creatures who make their homes beneath the whimsical vovo plants within HW's dark and spooky Jimmy's Jungle. They are unbeknownst to the Vowellans and critters of HW. These colorful, animated drips of water are here in Heaven's Wait to entertain the very youngest of our visitors. Meet The Drippils below. Have fun discovering who they are and the activities that are here just for the younger set.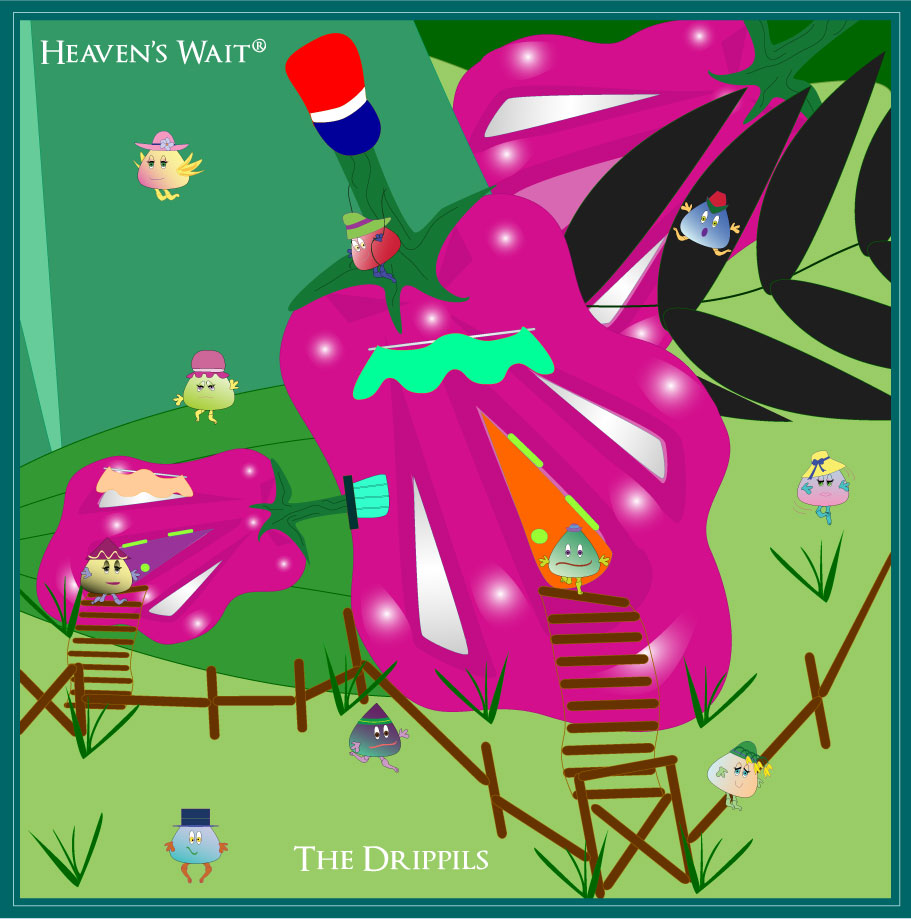 Find a free Coloring Page for each character below by clicking on the link below each Drippil. Coloring Pages are .pdf files that you may print out just as you would any other .pdf. You can click the back arrow on your browser to return to this page.
Would you like some Drippils activities of your own? Click here to see our fun Drippils collection!