Tales from Vowella Book Series
Welcome to the first book series from Heaven's Wait. Within these volumes, tales follow the journeys of some unlikely other-worldly characters, as well as their endearing mentor. Though set in a fantasy world, the lighthearted stories are very human in nature. The series is intended for all light fantasy lovers who enjoy an escape to another world, where times are perhaps more innocent and simple, and the search for a higher purpose is a running theme. This Tales from Vowella series is available in Paperback and Kindle formats at Amazon.com. Read on!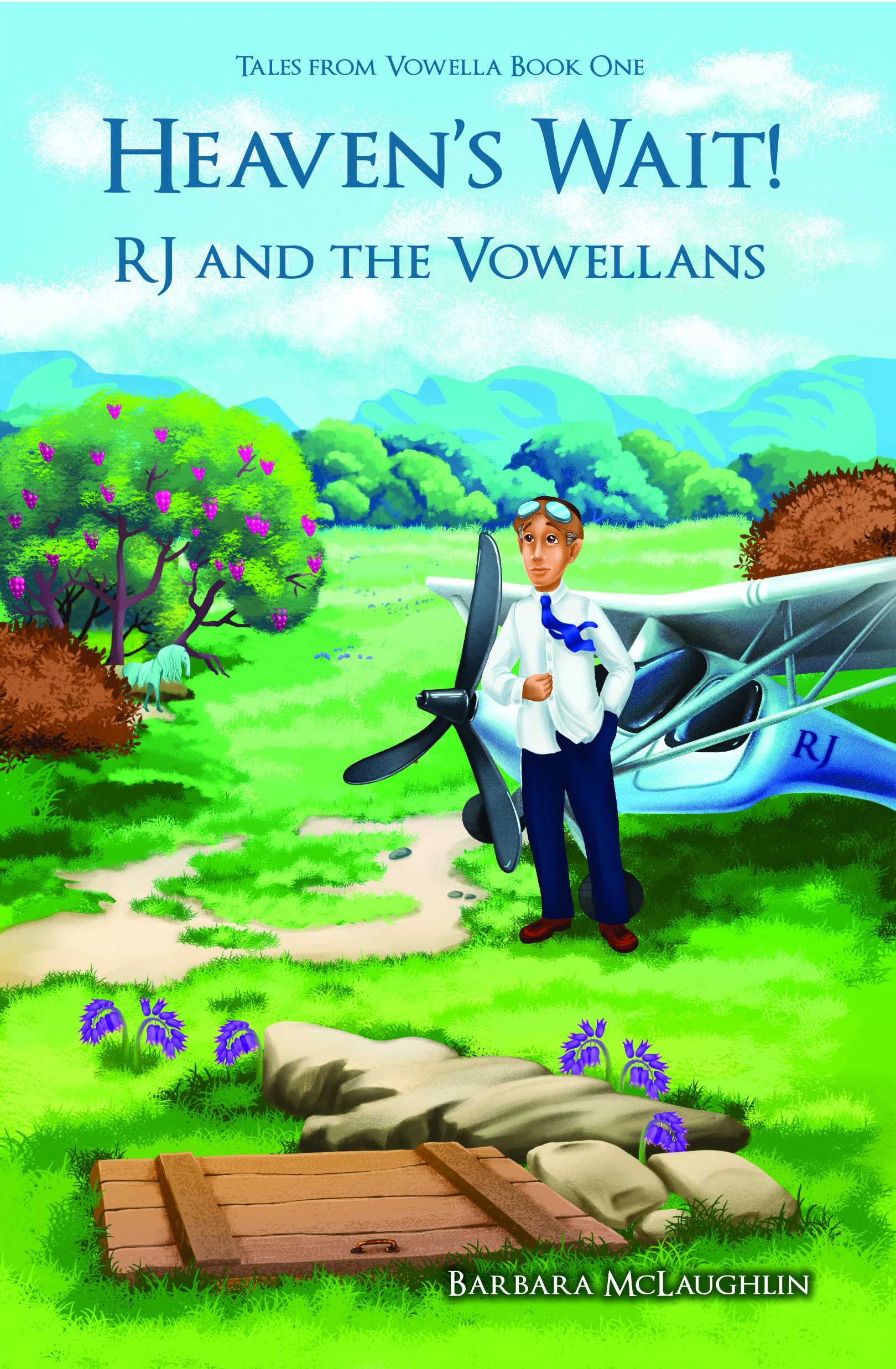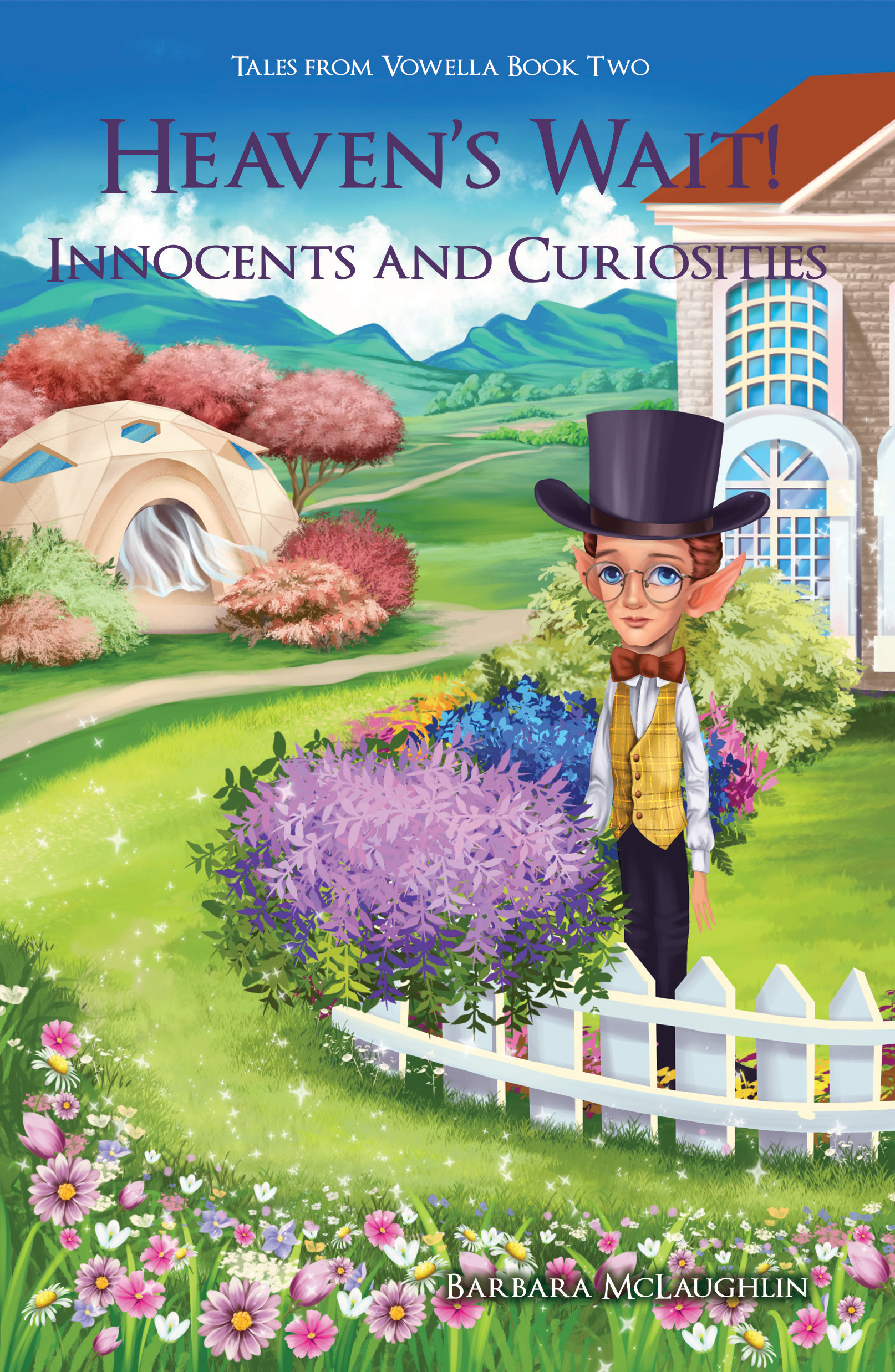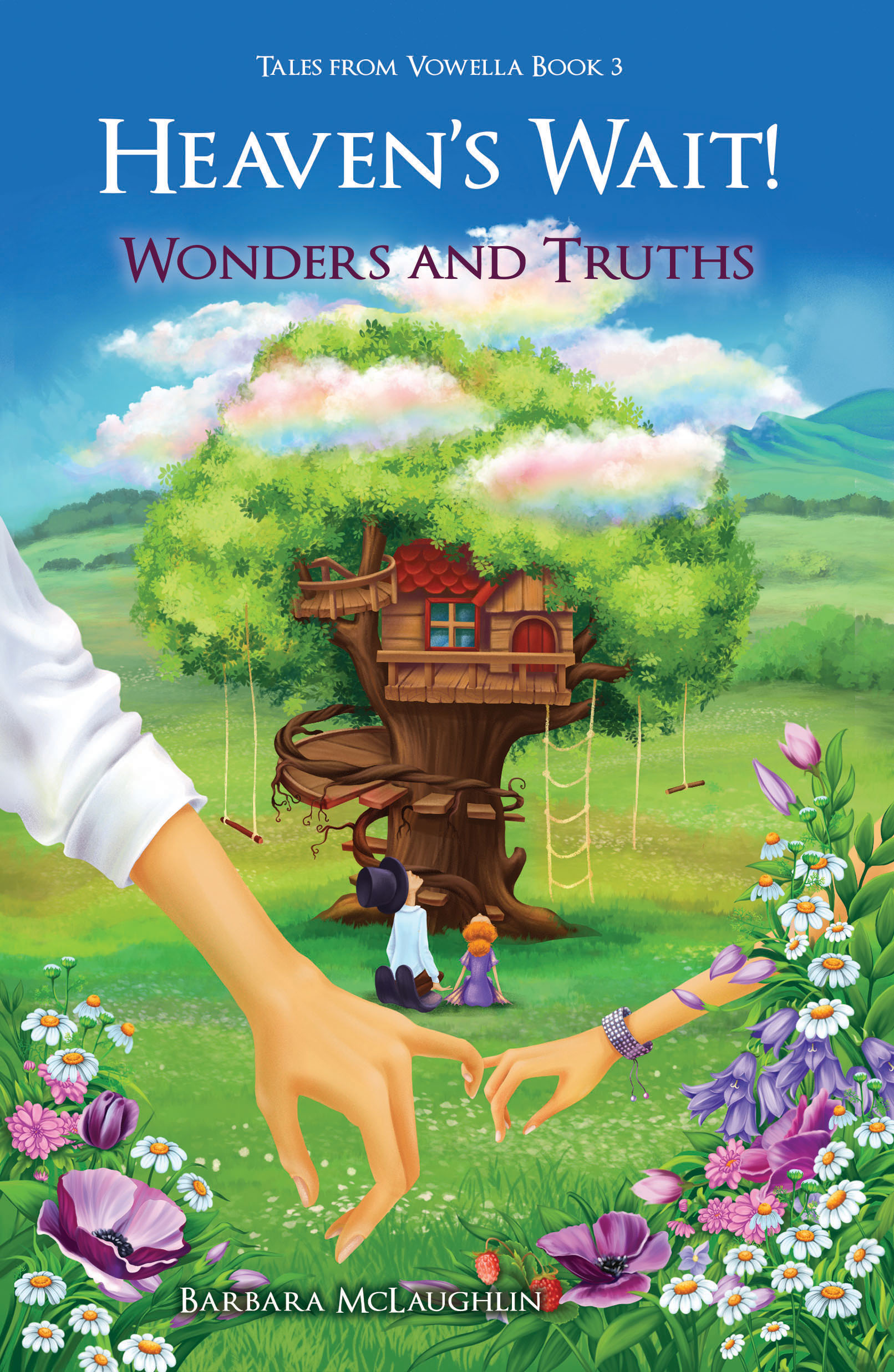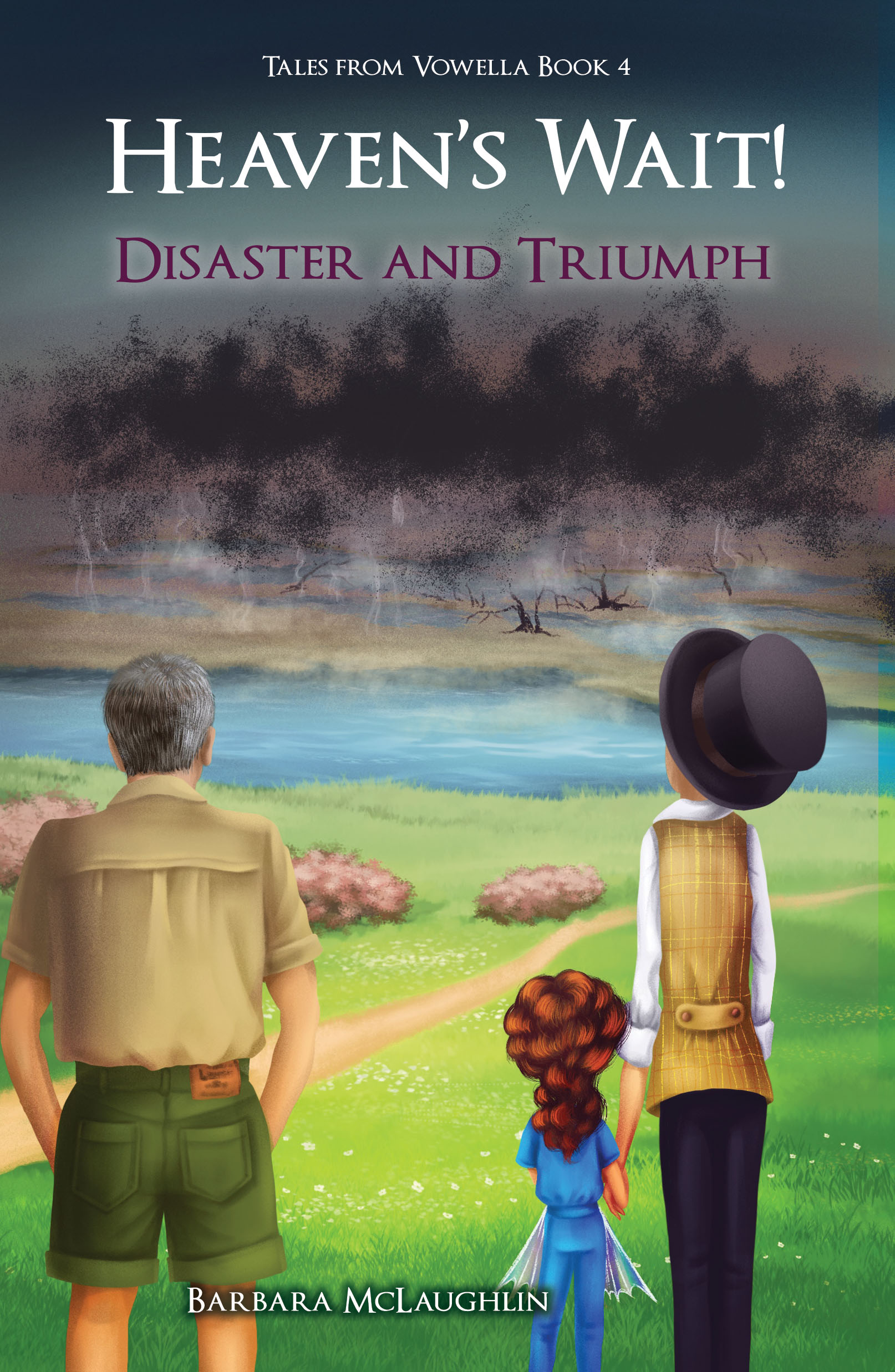 Watch the book trailer for
RJ and the Vowellans!
Watch the book trailer for
Innocents and Curiosities!
Watch the book trailer for
Wonders and Truths!
Watch the book trailer for
Disaster and Triumph!
Do you know why you were given the life you have?
There are more than a couple of folks who would like to know the answer to that question.
Beyond our realm, in the world of Heaven's Wait, a community of oddball, animated beings, the Vowellans, live with innocent hope that someone called their Angelicous will someday arrive to help them realize their destiny.
With questions of his own, a recently deceased earthly man, Robert James, decides to travel an adventurous route to Heaven. During his flight, he becomes tangled in a wild storm that captures his small plane and delivers him to Heaven's Wait's Vowella Valley, the storm-devastated home of the Vowellans.
Once RJ discovers the comical, quirky clans of Vowella: the jolly Ham Bats; the greedy Net Kens; the quiet Fig Wigs; the intelligent Fog Bobs; and the rowdy Rug Bums, along with a few familiar faces from his past, he begins a new life journey, one of surprise, discovery, challenge, sharing, and hope for a clear sense of purpose for all.
This is where the story begins.
Discovering who and what you are truly meant to be is no easy task. Just ask Mok Fog Bob.
Mok, a bright, intuitive fifteen-year-old member of Vowella's present-day Fog Bob clan, embarks on a mission to help the town's earthborn Angelicous, Mr. RJ PLOM, unlock the key to the Vowellans' unknown purpose in the mystical world of Heaven's Wait.
The curious, comical, and often troubling everyday behaviors of Vowella's five colorful, quirky clans – the Ham Bats, Net Kens, Fig Wigs, Fog Bobs, and Rug Bums – may be keeping them from discovering their destiny. Mok is determined to find out why.
When Mok becomes a frustrated researcher, RJ calls on his own mentor for help in solving the puzzle. From Lady Wisteena, a mysterious angel-type figure who resides in Heaven's Wait's capital, New Life City, he learns that there are no easy solutions to such complicated missions.
Will Mok's investigations turn up enough clues to help RJ shed new light on the Vowellans' destiny? Or is Mok asking too much of himself, his community, and customs that have endured for generations?
Hidden within the mystical world of Heaven's Wait, the quirky inhabitants of Vowella find glimmers of hope that their community is changing for the better.
Curious Mok Fog Bob and his longtime childhood friend, Kip Fig Wig, discover that the townsfolk of Vowella are slowly becoming aware of their behaviors and how those behaviors affect others.
They start a list of those who have already shown that their way of thinking and behaving has improved. The twosome begins a deeper observation of the clan patterns that have shaped the Vowellan community for a long time, hoping it will help them add more names to their list as time goes on.
When an eerie event rocks the Vowellans' community, is it enough to encourage the Vowellans to coexist beyond clan lines? Will it help them shed old ways so they can accomplish things that mean something to their community? Or will the old ways stand and further delay the townsfolk's goal of reaching their higher purpose?
And amidst the wonders and truths they uncover while studying their neighbors, might Mok and Kip find their friendship evolving into something neither of them expected?
When a community is faced with a crisis like none in its previous experience, can it possibly rise to the challenge? Does it have the right stuff to confront and conquer an enemy that threatens its way of life and perhaps its very existence?
The Vowellans of Heaven's Wait now face such a crisis. When a dark, threatening cloud settles over the quaint town of Vowella, the innocent townsfolk quickly realize that dangers facing them are far beyond their resources or anything they have ever encountered.
As more and more of the townsfolk suffer the effects of the looming presence, Mok Fog Bob and his teenage friends realize that finding the solution to their problem lies squarely on their inexperienced shoulders.
Have the teens learned enough about themselves and each other to guide them through their greatest challenge? Are they brave enough to venture into the unknown to find resources that will help them do battle with the enemy? Will they succeed in their mission for the sake of their families, their friends, and their town?
The Vowellans' future depends on them.
Get your copy of
RJ and the Vowellans
NOW!
Get your copy of
Innocents and Curiosities
NOW!
Get your copy of
Wonders and Truths
NOW!
Get your copy of
Disaster and Triumph
NOW!
Sit back and enjoy the original music from the Tales from Vowella book trailers.