Inspiration for the Character: RJ PLOM
Allow me to tell you the story behind the development of lead character RJ PLOM of the Heaven's Wait! Tales from Vowella book series. RJ is introduced in Book 1: RJ and the Vowellans as the voice of the novel. This character holds the most highly honored place in my heart because he is based on my dear father, Robert (Bob) J. Marsicano.
Because of the sadness I felt when he passed away in 1984, I lost interest in many things, including a remedial reading project (another story) that I had authored. So I also put that to rest. Almost 20 years later, I had an idea to write some life lesson stories for my family as a sort of memento. It came to me that I could resurrect the animated characters I had developed for my remedial reading project and use them in a whole new context. Little did I know that these characters would take on lives of their own, and that my little life lesson stories would start shaping themselves into a novel. Read on to discover how RJ came to fit into the picture…Barbara McLaughlin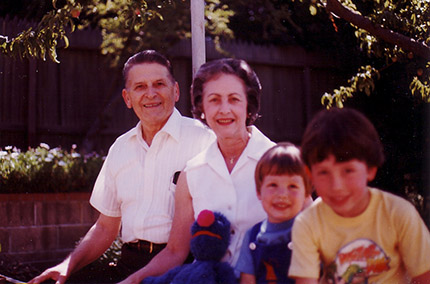 Why RJ Found Heaven's Wait
The characters that I resurrected from the remedial reading workbook I had written in years past were otherworldly, animated folks.  They had originally been all about phonics and short vowel sounds. As I started writing new "tales" about these characters, their personalities and community bloomed, and opportunities for new tales arose. I never imagined that these tales would become a book series.
I realized I needed to define the world in which these characters lived. They couldn't exist in the United States or anywhere else in our world for that matter. We would have known about them by now. I decided a new world needed to be created somewhere out there, a place where these folks and their stories could thrive. But if this new world did exist, how would those of us in our earthly world know about it? There needed to be a messenger to communicate the stories to our world.
Since I had put the original characters from my workbook to rest around the time of my father's passing, a thought came to me to honor that timing by developing a fictional character based on my dad. After this character's passing, he embarked on his flight to heaven, only to be interrupted by an accidental landing in my imaginary world. I intended no religious connotations, but rather just an interesting way to establish its place in the universe.
Based on my dad's initials, the character became RJ PLOM.* Because the world hung between our world and heaven, its name became Heaven's Wait. And the communications from his world to ours came in the form of magical emails that he was able to send to his grandsons, my sons.  B
*To learn about RJ PLOM's last name, read Book 1, RJ and the Vowellans.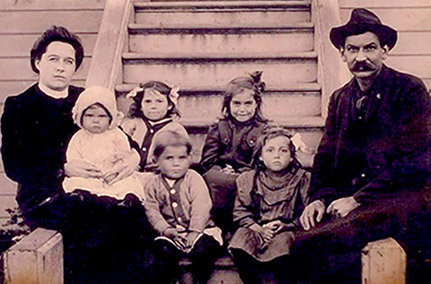 The Real RJ's Family
My dad (Bob) was born and raised in Berkeley, CA. He was the 8th of 9 children of Jim and Camille Marsicano ("Ma" and "Pa".) The Marsicanos led a simple life and supported their large family as best they could. Jim worked a regular job and also grew an extensive vegetable garden, the produce of which he sold to local markets and restaurants. Yet, he found time to also serve as a volunteer Berkeley fireman. Camille, of course, tended to all those children. Though I never really knew my grandparents, there was plenty of inspiration there for development of their characters.
Bob and his two brothers had to work hard to help their dad support the family. Fishing trips for them were not for fun as much as for the sake of feeding the family. As a result, Bob learned a solid work ethic at a very young age. But he also learned what it was for a family to struggle. He and his brothers spent their share of time sleeping in their backyard shed because there was no room in the house for everyone. Those elements helped me create the sensitivities of the character of RJ.
Bob's oldest brother, Adrian (Doc), the boy with the short hair in the front row of the photo, went on to work for the forestry service and own a farm of his own. He and his wife, Esther, provided inspiration for me in developing the characters of "Jake and Bessie" in the tales.
One of Bob's sisters, Helen, the baby in the photo, was renowned in the family for her homemade chili. I vividly remember that chili when we attended the large family picnics of my youth, thus the inclusion of chili in the tales and the mention of "Junie."  B
Once again, read Book 1, RJ and the Vowellans to see how my dad's family came to be part of the Heaven's Wait novels.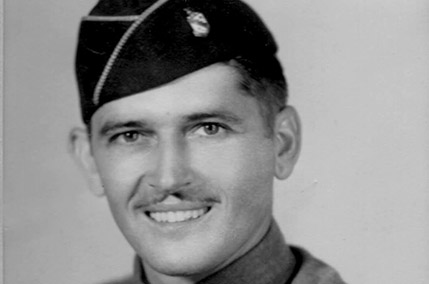 The Model for RJ PLOM's Character
Looking beyond his movie star good looks, I found that my dad had many traits that made him a great model for the character of RJ, who accidently arrived in the world of Heaven's Wait. Bob was a gentle, soft-spoken man. He had a great sense of humor and could be a trickster at times. He was a great friend to all who knew him, and he made friends easily. Bob was athletic and quite the ballroom dancer. And most importantly, he was a real softie at heart.
Bob had his share of struggles, but dealt with them with grace and patience. He suffered some PTSD from the living conditions of his youth, as well as from his time in the army during WWII. He also put aside many things he would have wanted to do during his life in favor of caring for my mother's many minor ailments (she ended up outliving him by over 30 years.) And he, unfortunately, was struck with cancer and lost his own battle at the of age 66, much too soon for all of us. But he always came across with a smile on his face and kindness in his heart, which made him so endearing and memorable.
Bob had a solid job in the Botany department at UC Berkeley for his entire working career. He worked hard and was highly regarded by many a professor there. During his off-hours, he worked in his garden, kept up on many sports, and watched his fair share of war movies.
Most of all, Bob was a wonderful family man. Having come from such a large family, he understood the various family dynamics that were possible and knew how to navigate those dynamics. He held his nuclear family dear and participated in their lives as much as he could.
My dad's history gave me plenty to work with in developing the character of RJ PLOM for RJ and the Vowellans. RJ was about to have his hands full dealing with the everyday antics of the Vowellans, and he was the right fit for the job.  B