The inhabitants of Heaven's Wait are a curious mix of unique beings that are exclusive to this light fantasy world. The Vowellans are the central characters of the Tales from Vowella book series. But interesting critters also play roles in the stories, as well as other fascinating beings who contribute to the scope of the Heaven's Wait experience. As mentioned on the About page, this section will always be a work in progress. New illustrations of the existing characters will be added, and new characters will be added as further adventures are written about the world of Heaven's Wait. See what the inhabitants are all about!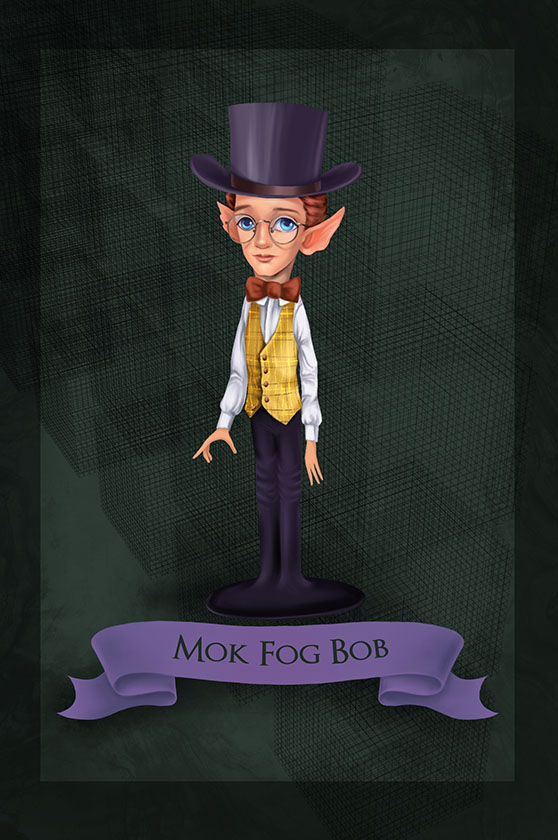 Originally developed for the much more practical purpose of teaching phonetics, these animated characters have transitioned into the present day Vowellans, the colorful, lively inhabitants of hidden Vowella Valley.
The Vowellans are a collective community of five clans that are quite distinct in both in appearances and behaviors. Their traits help define who they are as individuals and as families. The Ham Bats, the Net Kens, the Fig Wigs, the Fog Bobs, and the Rug Bums have practically written their own stories as clans, and so many more as a community.
Beyond the Tales from Vowella books, get to know these characters a little better by exploring each clan's gallery. Step inside for a more personal look within each gallery. And look for alerts to see who has been added to the galleries as time goes on. Click here.
Vowella Valley and the greater continent of Heaven's Wait are abundant with creatures big and small that are guaranteed to be found only in this faraway world. A few critters play more prominent roles in the stories of Heaven's Wait, and several make short appearances, adding a little more flavor to the tales. Some are endearing. Some present threats to the inhabitants in various ways.
Foxes and cats are the only real-life critters that make an appearance in the tales. Perhaps future tales will reveal the reason they made their way to this fantasy land.
Take a look at the colorful critters of Heaven's Wait. As always, more will be added to the Critters gallery as they are illustrated and added to future stories. Click here.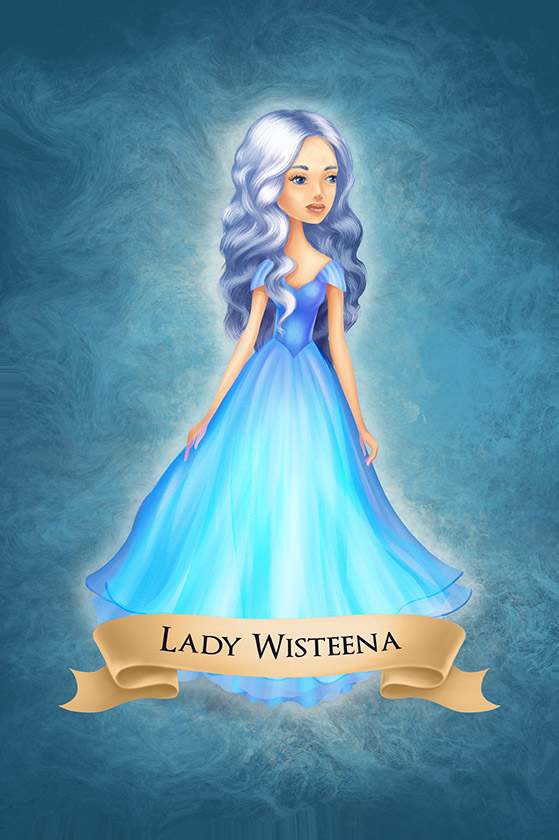 Several interesting characters play significant roles in weaving the colorful fabric of life in Heaven's Wait. Some are earthly by nature. Some are of the more heavenly variety. Some are Vowellan-like yet not. All contribute to life as it is in Heaven's Wait.
RJ PLOM never expected to encounter any of these characters when he first arrived in Vowella Valley. Of course, neither did he expect to find the Vowellans or Heaven's Wait itself for that matter. He approached each character with fascination and interest, since this new world was all he would know moving forward.
Explore the Other Characters of the Tales from Vowella book series. Learn a little more about who they are and the roles they play. Again, this Other Characters gallery will expand with time. Click here.