Vowella Valley and Heaven's Wait are abundant with colorful critters that are either native to the land or of earthly origin with a bit of a twist. Discover the splashes of interest and purpose they add to the stories. They are as unusual and quirky as the Vowellans!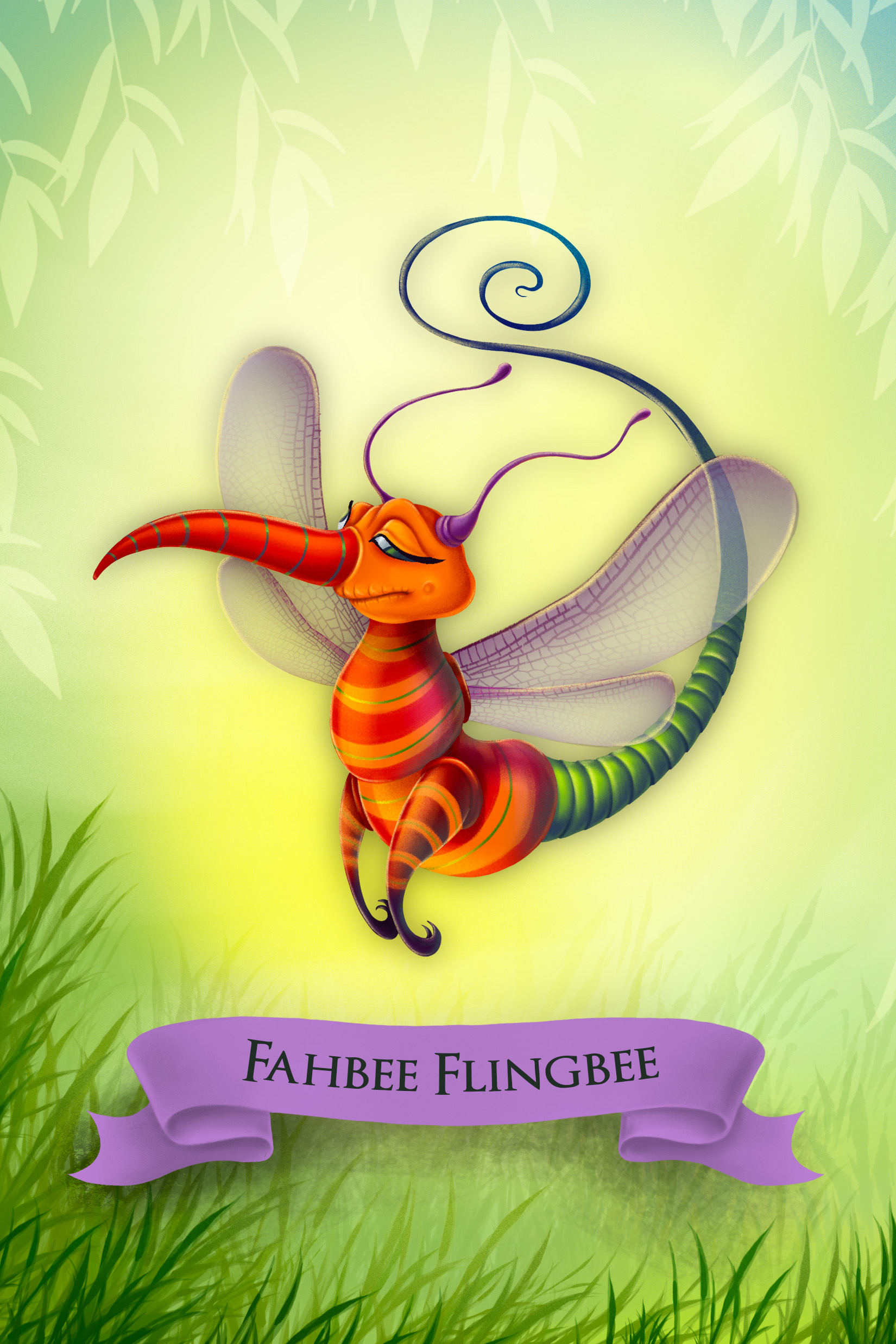 Fahbee Flingbee is quite the character. This colorful critter, with his crooked beak and his googly eyes, arrived in Vowella by chance, while on his journey to find the love of his life.
It seems he took lessons in his homeland to be a great romantic. He tries to use his learned skills on the female flingbees he sees flitting around town, but he rarely makes an impression on them.
Fahbee tries his hand at being a romantic coach to his newfound pal, San Ham Bat. Is he a good teacher? He never stops trying. This colorful critter continues to flirt and delight others to his heart's content.
Fahbee has much more to offer than his flirtatious ways. As more stories unfold, watch the important roles he assumes in order to contribute to the richness of the world of Heaven's Wait.
Read about other Critters as they join the page: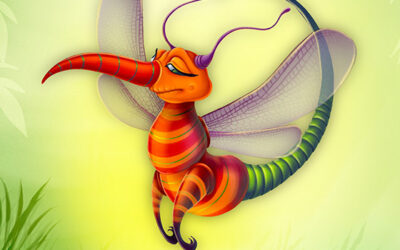 The playful Fahbee Flingbee is one of a number of unusual critters that inhabits Heaven's Wait. He is a colorful,...
read more