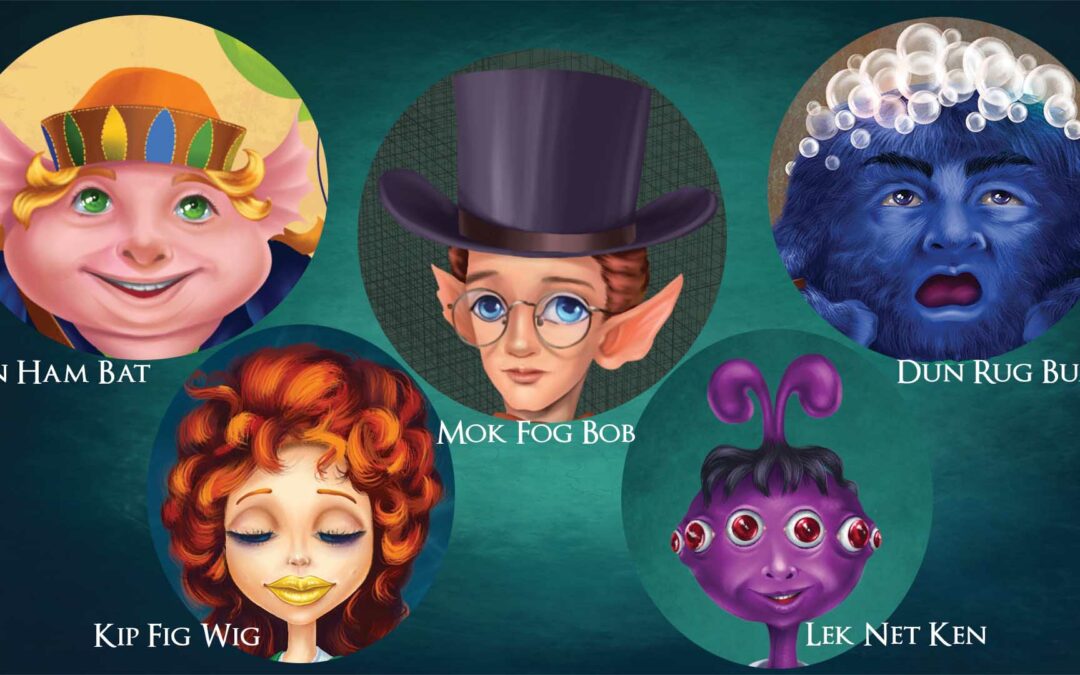 This week, we introduced Heaven's Wait's 5 main teen Vowellan characters to social media for the first time. Mok, Kip, Lek, San, and Dun took center stage in their own video shorts. The shorts gave viewers a chance to see who these characters are while their clan theme songs played in the background.  We thought the shorts deserved a place on the HW website as well. So here they are, all in one place.
You may also find these video shorts, as well as other videos from our growing collection, on Heaven's Wait's You Tube Channel: https://youtube.com/@heavenswait.
A special shoutout to my music arranger, Aki Ross, and my illustrator, Julia Semionova for their invaluable contributions to these fun little shorts.
These teen Vowellan characters make their first appearance in Book 2 of the Heaven's Wait! Tales from Vowella Series, Innocents and Curiosities. Find this book on Amazon.com by following the Innocents and Curiosities book link in the footer.